WATERTOWN, S.D. – Eminent domain and estate tax issues will highlight the agenda of the 75th annual South Dakota Cattlemen's Association (SDCA) convention on November 28 and 29. This gathering is not just a meeting but a celebration of the beef industry's heritage and a look into its future.
SDCA President Eric Jennings highlights eminent domain related to recent pipeline projects as a primary discussion topic. The convention will also delve into estate tax concerns, emphasizing the need for vigilance in protecting industry interests.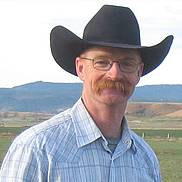 In addition to policy debates, the event features educational series sponsored by the National Corn Growers Association. Topics range from innovative partnerships between academic institutions and industry leaders to business development advice for producers. Notable speakers include Don Schiefelbein and Glen Newcomer, sharing their expertise and experiences in the industry.
A highlight of the convention is the roping contest, offering a more dynamic and engaging experience than traditional practice methods. This contest, featuring a moving dummy steer, invites participants to team up and test their roping skills.
The trade show also brings new elements, including brief, TED Talk-style presentations. These talks will cover essential topics like habitat conservation, market navigation, and the increasing relevance of digital marketing and branding in direct-to-consumer sales.
The convention, held at the Watertown Event Center and Ramkota Hotel, will culminate in the Cattlemen's Banquet, featuring the President's Auction and the presentation of the Leopold Conservation Award to the Slovek Ranch.
As part of the 75th-anniversary celebration, attendees are encouraged to share photos reflecting ranch life online or emailed to [email protected]. SDCA leadership, and the community's efforts in advancing South Dakota's agricultural industry.